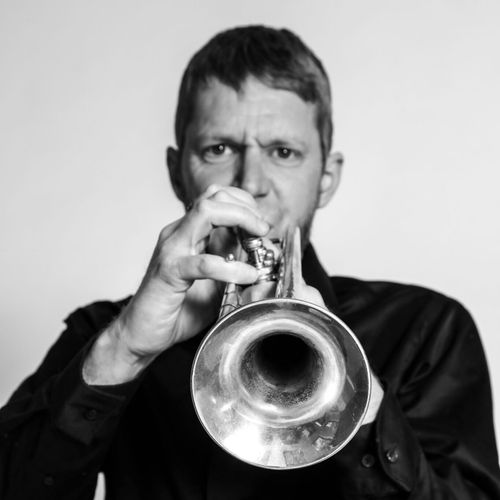 My Story
I was born in Sunflower, Mississippi and began playing the trumpet at the age of 9. My early gigs included military funerals, church organ duets and composing/arranging for small brass ensembles, marching and jazz bands. After an injury to my embouchure, I was forced to stop playing the trumpet at the age of 16 and began working hard at learning the piano. I attended Rutgers University and studied jazz piano with Kenny Barron and piano technique with Wanda Maximillien. I studied experimental music/composition with Daniel Goode and began working with modern/ballet dance under the mentorship of Robert "Tigger" Benford. 
After college I left for NYC and worked as a fulltime composer and dance accompanist. I spent summers on faculty at The American Dance Festival and Bates Dance Festival, where I played and composed for many choreographers. During the year, I was living on the Bowery in NYC and performing with microtonal musician Skip La Plante. Most of my early commissions were recorded at Peter Karl's studio in Brooklyn, NY and this is where my love for recording developed. I moved to Philadelphia and worked as an assistant to recording engineer Darren Morze, while learning mixing and mastering from Gordon Rice. In that recording studio, I was learning the analog recording process while the mixing and mastering was being done digitally. My own studio now uses a mixture of both. 
At this time, I met my now wife and we moved to Columbus, OH with our new son. I continued composing for film and dance, but wanted a more stable income so I started working at The Ohio State University. This led to my current faculty position at The University of Utah where I teach sound design, fundamentals of collaboration, rhythmic theory and play for ballet, modern and improvisation classes. 
For the last 15 years I have also been a part of the development of online music distribution by independent artists. My first website, asimplesound.com, was built with designer Jamie Karczewski and hosted 40 artists and over 2,000 tracks. My current website, soundFORMovement.com, has a collection of over 500 tracks of sound design made for dance/film. I am also a member of the Salt Lake Electric Ensemble, a group of nine musicians performing the works of Terry Riley, Phillip Glass and our own using Ableton Live.